Edging and Decorative Rock
Using edging and decorative rock is becoming increasingly popular as a low maintenance ground cover. This how-to module will give you the information you need to install like a pro.
Hardscaping projects are the heart of your yard, but you can make them look even better.
Decorative rock and mulch beds are a great way to complete the landscape around unfinished, awkward, or challenging areas around your projects, it allows you to turn them into something creative and beautiful.
The same techniques used in this module will also help you build a rock garden. They are fairly simple and relatively cheap landscaping projects to install. (Almost free, If you have access free landscaping rocks.)
We also have a series on Landscaping Yards that can help you get started selecting materials. We visited a landscape supply yard to show you some of the products available to you. This article also has a great section on how to estimate your needs.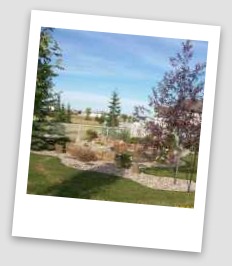 No matter what sizes, shapes, and colors you use, landscaping with rocks is a great addition to any dream yard. We will show you how to prepare your yard and work with landscape fabric, edging, rocks or the mulch you may choose.
If you have any questions, feel free to use our Contact Us page. Don't forget to take lots of pictures of your work. If you would like to share them with us, we would be happy to post them in our ideas section for others to see.
We have broken this down into different sections, so let's get to building your dream yard.
The Dream-yard Team.
Let's get started with choosing your edging and decorative rock site.
_____________________________________
Table of Contents: Edging and Decorative Rock
Introduction: Edging and Decorative Rock
A. Edging Site
B. Edging Tools
C. Edging and Decorative Rock Materials
D. Edging and Decorative Rock Site Preparation
E. Installing Edging and Decorative Rock
F. Edging Completion and Clean-up
______________________________________
The Yard: Landscaping How-to Modules
Go to Dream Yard Home Page from Edging and Decorative Rock